Once you finish your Facebook Live Audio Room, click to watch the video showing the faces of the speakers with the ring that changes when speaking. To the top-right, click the three dots to open a menu.
Choose "Download video". Yes, it's an audio room. No it doesn't download the video of faces. It's just static black image mp4 file unfortunately.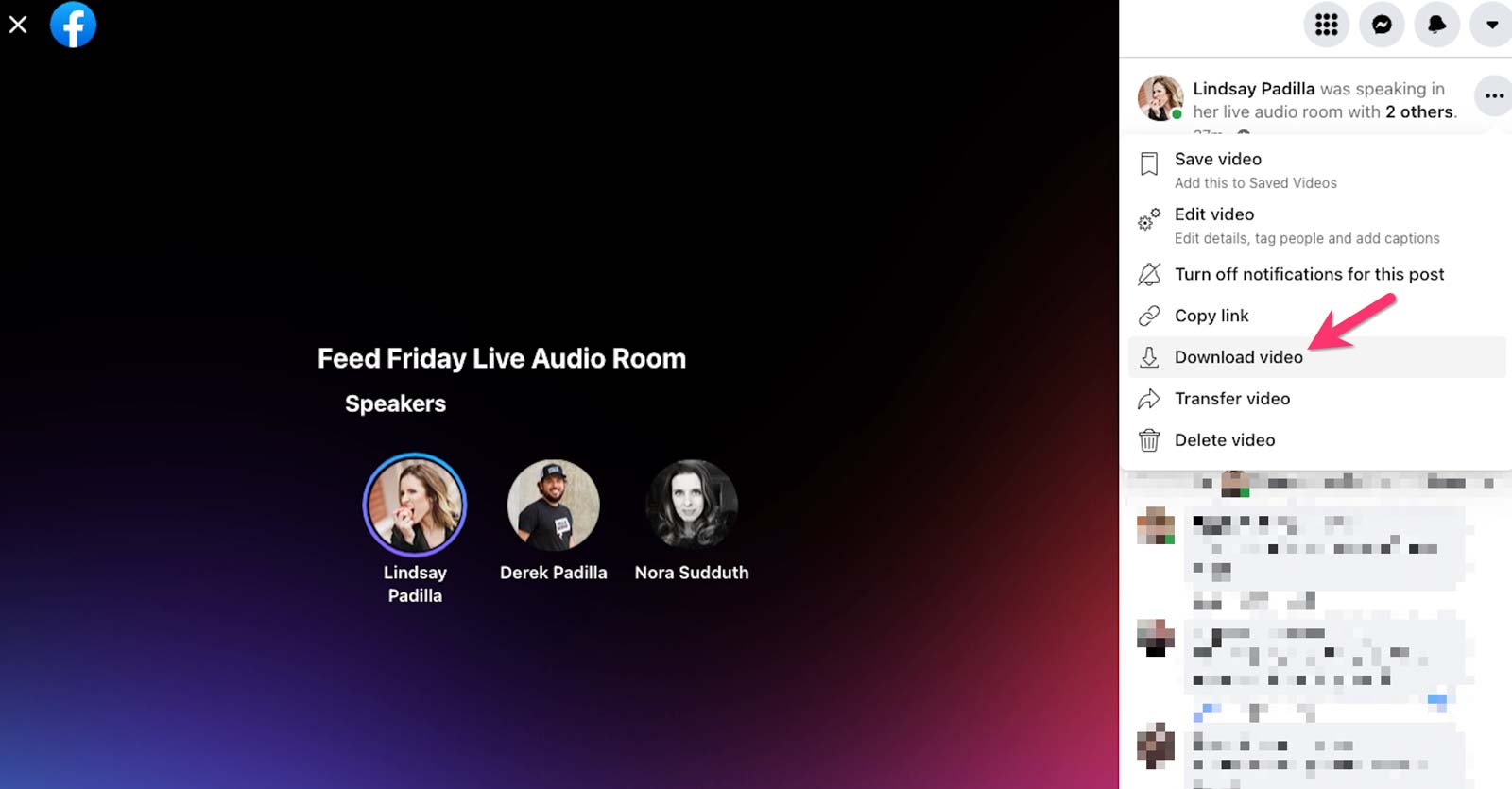 The steps above only work if you were the host of the live audio room. If not, you'll need to follow these steps that I wrote in another blog post here.
To convert the downloaded video to the actual audio file for use in a podcast, for example, open the mp4 in QuickTime and choose File → Export As… → Audio Only. That will save it as an m4a audio file.
Another option on Windows and Mac is to use the free VLC Player. Click File → Convert / Stream… Drop your mp4 video at the top, choose Audio – MP3, give it a name, then Save!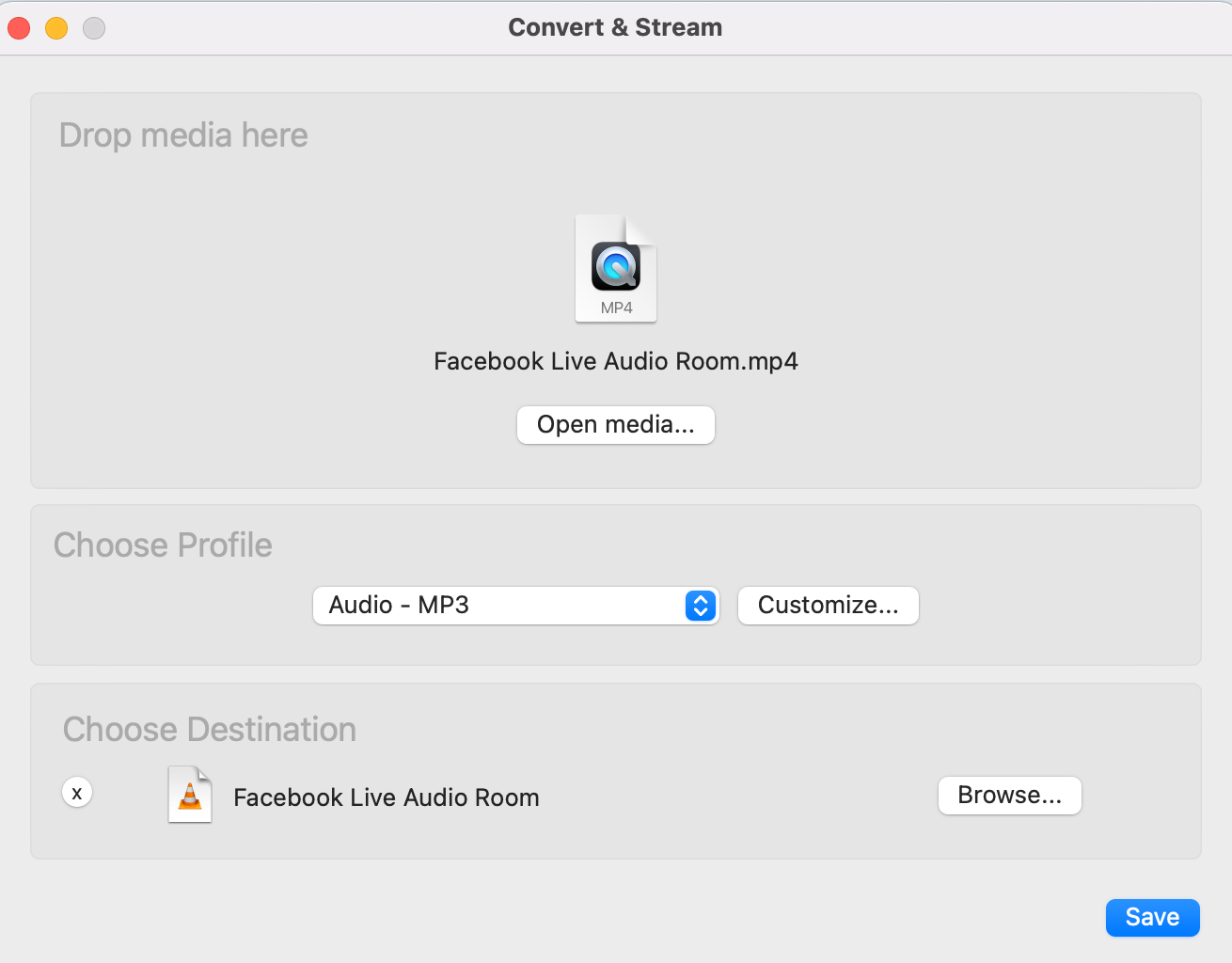 Of course you could drop the mp4 into a Hello Audio feed and we'll convert it to mp3 for you, directly adding it to a podcast as a new episode. You can start a free trial here and see how easy it is to share private podcast feeds of your Facebook Live Audio rooms!