This is a non-technical guide to audio cleanup. The finished product will have nice, even levels and possibly background noise removal, depending on the tool used.
On Desktop
Descript
Descript offers basic effects to be added to projects. On the right side, click "Add effect" and select "Compressor". The default settings are probably fine. Play your audio to hear the difference.
You can click the three dots to bring up a menu of other presets. They're added in real-time so you can hear the difference as you change the settings.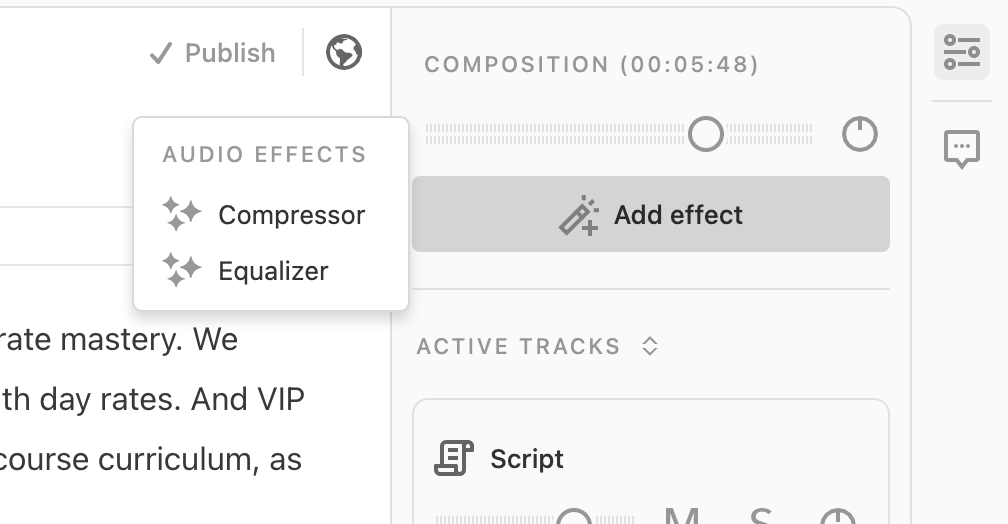 You can also disable the effect to compare to the unaltered audio.
When you're finished, you can export directly to a Hello Audio feed from within Descript. Here's our help document on the integration between the two tools.
Auphonic
Auphonic is a popular browser-based tool that performs audio cleanup. Create an account (2hrs of audio free per month) and start a new project. Upload your file and head to the bottom of the long list of settings. Check the boxes for what you'd like them to process (all 4 is fine) then start the production.

When it's finished, click Download to access the cleaned up file.
Note that Auphonic is incredibly powerful with many audio editing options. Feel free to play around with all their tools. Also, paid accounts can bulk process many files at once.
On Mobile
Dolby On
Dolby created a great free app on both iOS and Android called Dolby On (download from Apple App Store, Google Play Store).
Open the app and click the import icon at the top-right if it's not already in the list of files. Choose your recorded file from within your phone. (See this article on how to create mobile recordings.)
Click on the recording and make sure the switch is flipped right to turn "Dolby On". You can preview the sound while flipping the switch to compare the two.
If you'd like to dig into the settings, you can click Tools on the bottom and fiddle around with the details. You can pick a "Style", adjust noise reduction, the tone, boost the audio, and trim the ends. Once you're finished, hit Done.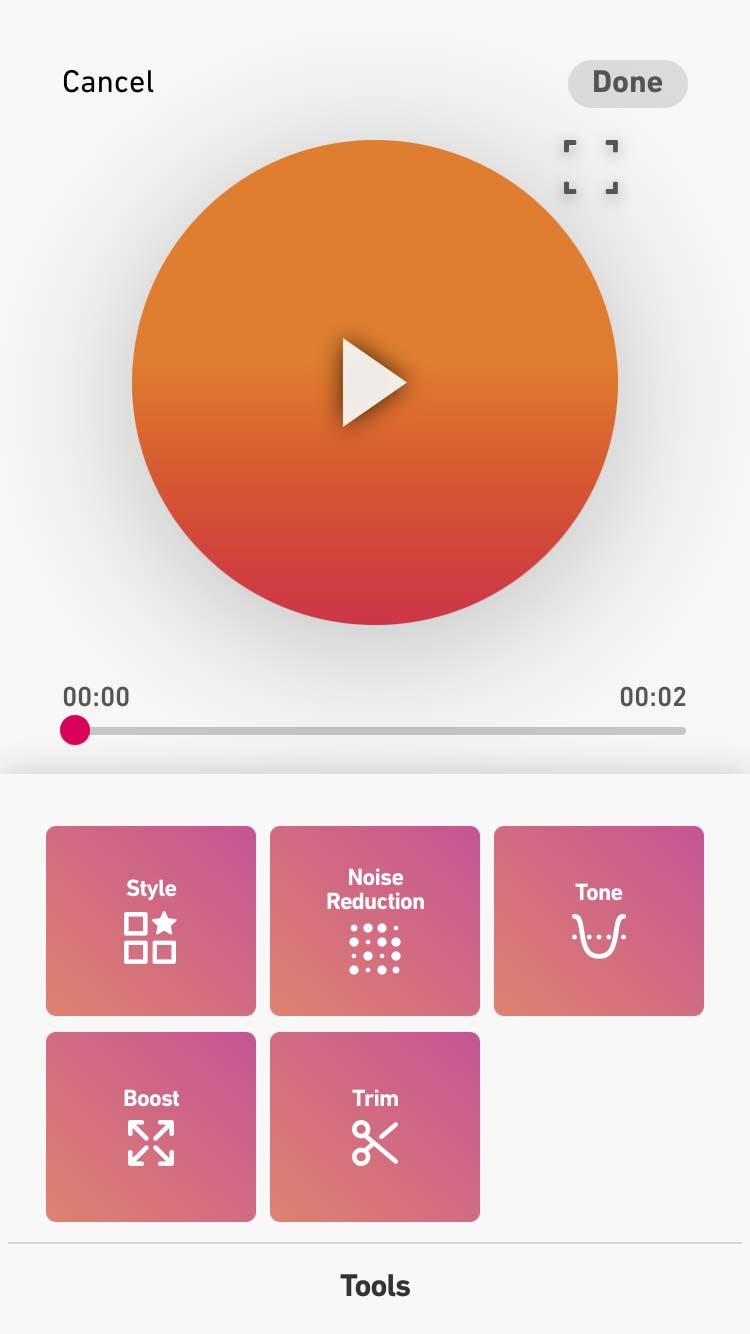 You can also use this app to create animated visuals of your audio.
When you're ready, hit the share/export button and select More Audio Apps, then Save to Files or choose an app like Google Drive or Dropbox.
From there, you're ready to publish your clean audio in your Hello Audio feed! Follow the instructions in the publishing section of this article for the details.