If you can watch the video on Facebook, you can download it. You don't need to be the creator of the video. From a group, page, public, or private, if it's coming through your browser, you can download the files.
The simple way of changing "www" to "mbasic" or "m" no longer works. You'll need to head into the Developer Tools of Chrome to access the content.
Facebook conveniently separates the video and audio files. If all you want is the audio to put in a private podcast feed like Hello Audio provides, you're in luck! Facebook gives you the audio directly.
Here's the step-by-step:
Play the Facebook video in Chrome.
Open Chrome's Developer Tools under View → Developer → Developer Tools. The shortcut is Cmd+Option+i.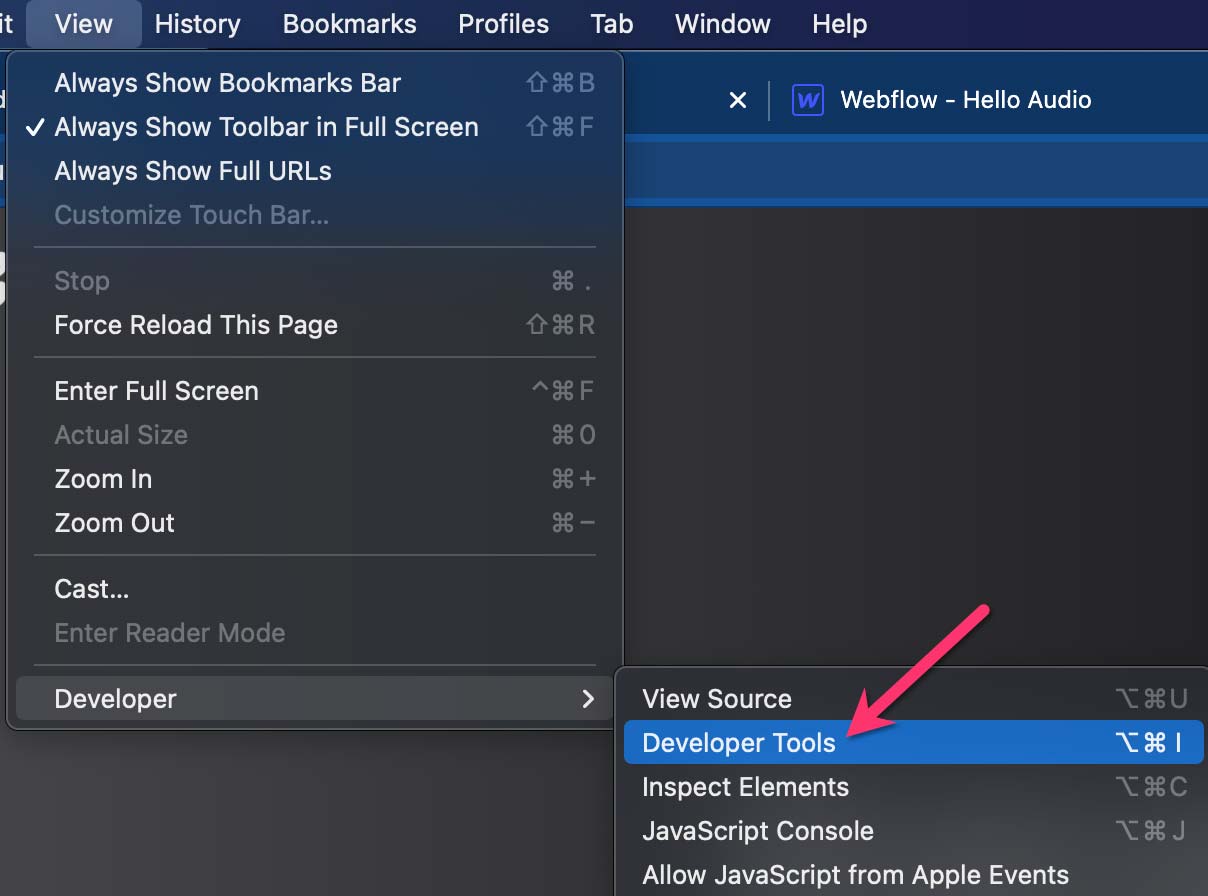 Click "Network" then "Fetch/XHR". Be sure the video is playing and wait for a pair of long numbers with underscores that appear in the table below. They'll be something like "10000000_511653983275152…" and "10000000_2626859944275052…"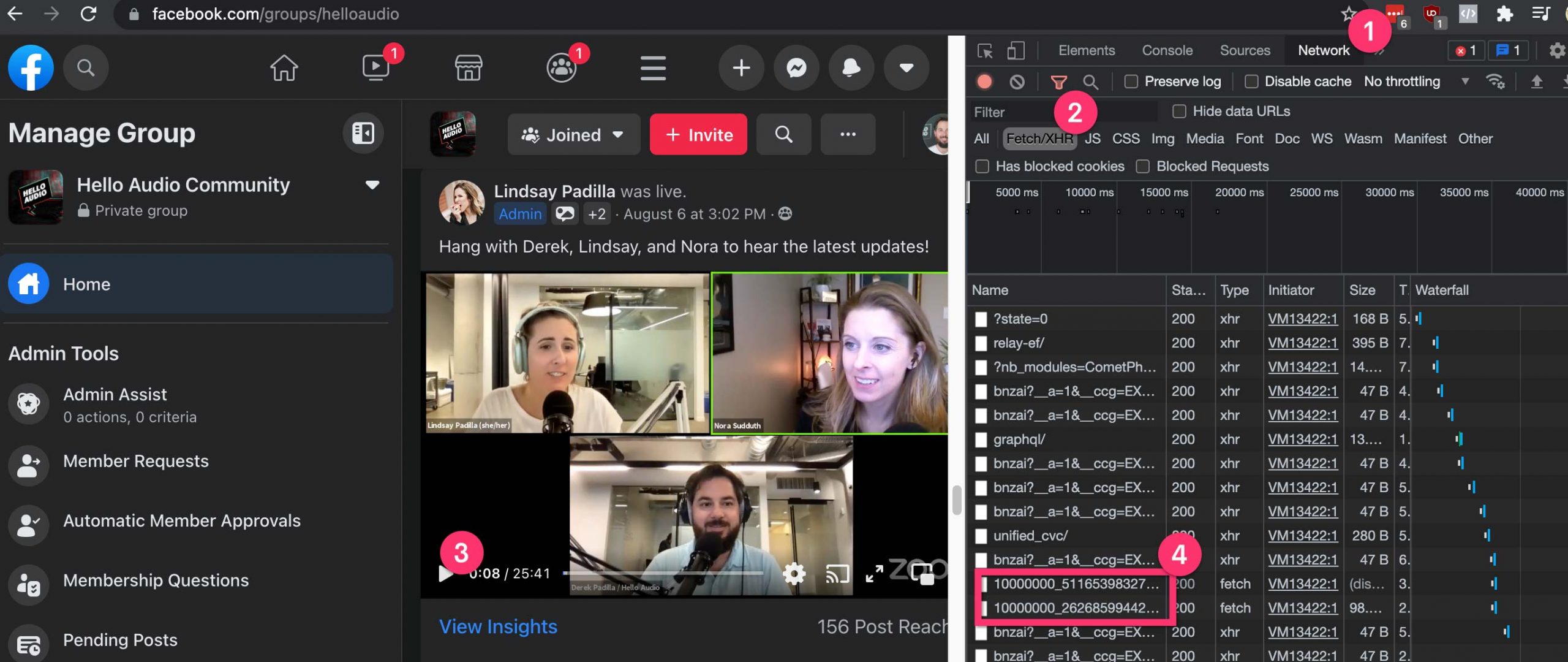 Double click on both of them to open them in new tabs. One is the audio file, the other is the (silent) video file. After you complete the next step, you'll know which is which.
Delete the end of the URL's, removing "&bytestart=#######&byteend=#######" and hit Enter. You should be able to play the video or audio file. If it's not what you're looking for, try the other.

Click the three dots at the right and download the file. Done!
You can then quickly upload the file to your private podcasts in Hello Audio to publish as an episode for your listeners. Great for audio replays of your Facebook Lives!
Pssst: If the above steps are too complicated for your tastes, we have an awesome feature coming soon that'll make it sooo much easier. As in, one-click publishing of Facebook videos to podcast feeds! Connect with us in our Facebook community to be one of the first to find out when it's released.
If you'd like to combine the video and audio files to have video with sound, you'll need a video editing tool like iMovie to layer the files and line them up properly. There are online tools like https://clideo.com/add-audio-to-video that are free for limited video lengths, or they add watermarks.