This Hello Audio update is jam-packed with new features to better personalize your content and segment your listeners to deliver relevant audio to the right listener at the right time. Consider this the introduction of the LRM—the first Listener Relationship Management tool!
My Listeners
The LRM features largely center on the "My Listeners" area of your account, which introduces listener tagging and brings in listener contact details. These tags are used to decide whether both full episodes and dynamic content are delivered to a listener in their podcast app. Choose which tags are required for a listener to hear and episode or pre/postroll spot.

In addition to tagging, you can update your listeners' contact information to include names and phone numbers.
Their names can be used to dynamically change the title of feeds and episodes, and in show notes to now include their names.
Your listener, Alex, will see episode 1 titled "Welcome to the Podcast, Alex!" while listener Jamie will see the same episode but with the title "Welcome to the Podcast, Jamie!" Same can be done with feed titles and show notes.
Since we just added the ability to store listener contact information and tags, users will certainly want to update their listeners across all feeds with this information. You can bulk update their data through a CSV upload. We recommend exporting a CSV from your CRM like ActiveCampaign or Mailchimp, then uploading the data to Hello Audio.
You can choose to add listeners who aren't currently in Hello Audio, or find matching email addresses and update those listeners with new info.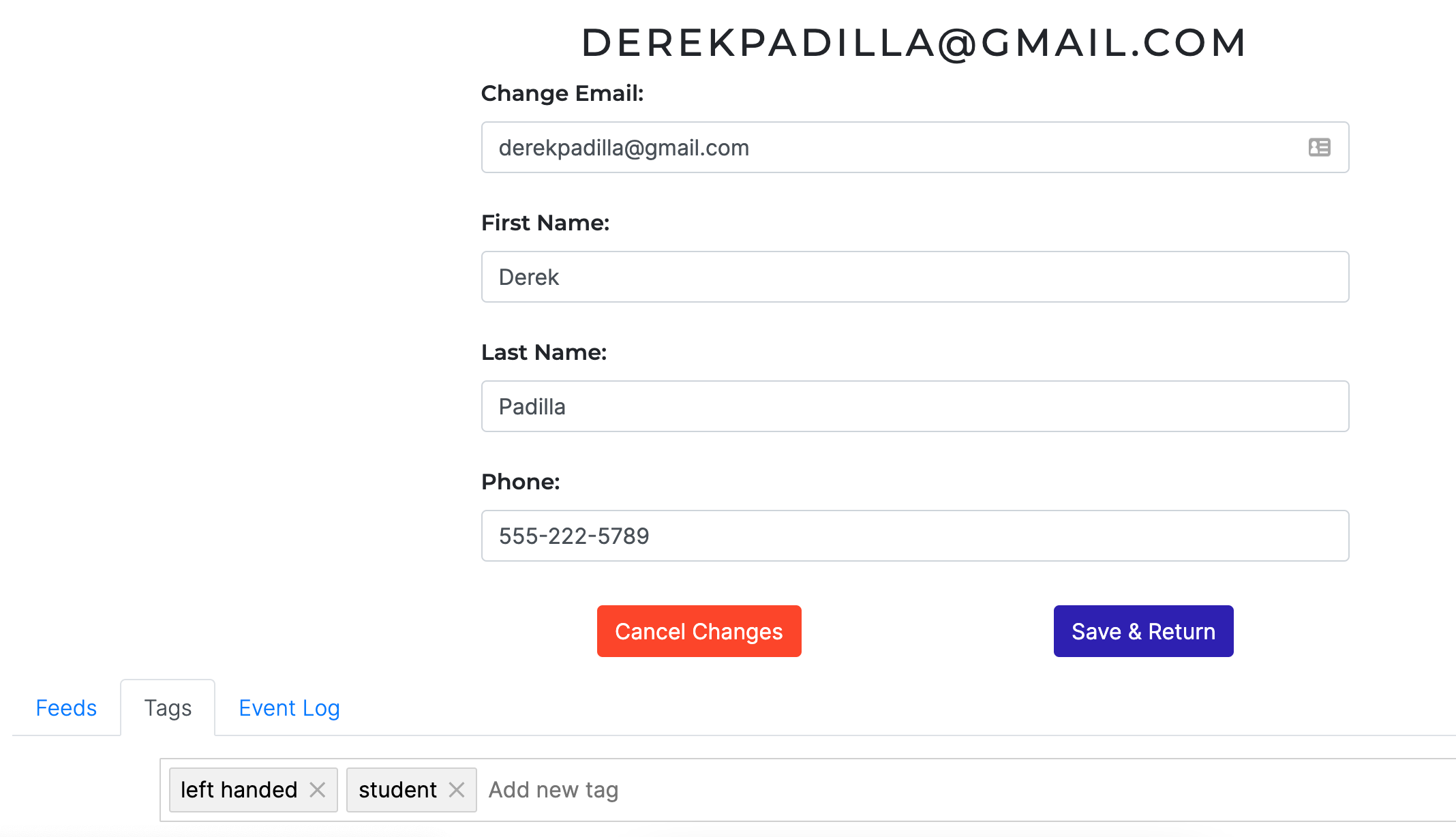 Learn more in our help docs:
Feed Tags and Internal Titles
In addition to listener management, we've added tools to better support our users looking to organize their feeds in a more useful way than just titles and show art.
You can add internal titles to feeds to help remind you what exactly the feed contains. You can also tag feeds for organizing categories like "Spring Course 2021" for both the course content and the Q&A call feed for the same cohort of that course product, for example.
Use the search bar at the top of your feeds to filter this data.

Learn more in our help doc:
Automatic Affiliate Link Placement
And finally, for Hello Audio affiliates (Earn 30% of from those who sign up with your link. Learn more here.) you can automatically place your link in locations your listeners interact with:
Episode show notes
Embeddable player
Your feeds' subscribe pages
In your account page, you can paste your affiliate link code from First Promoter. And if your account email address is the same as your First Promoter email address, you can click "Load From FirstPromoter" to pull in your code automatically.
Select in which locations you'd like your affiliate link to appear.

If you'd like to include your link in some feeds but not others, you can opt-out feeds individually. Click "Edit Feed Properties" for the feed you'd like to not show your link with, and check the box under Affiliate Links.

Learn more in our help docs: